Best Robotic Pool Cleaners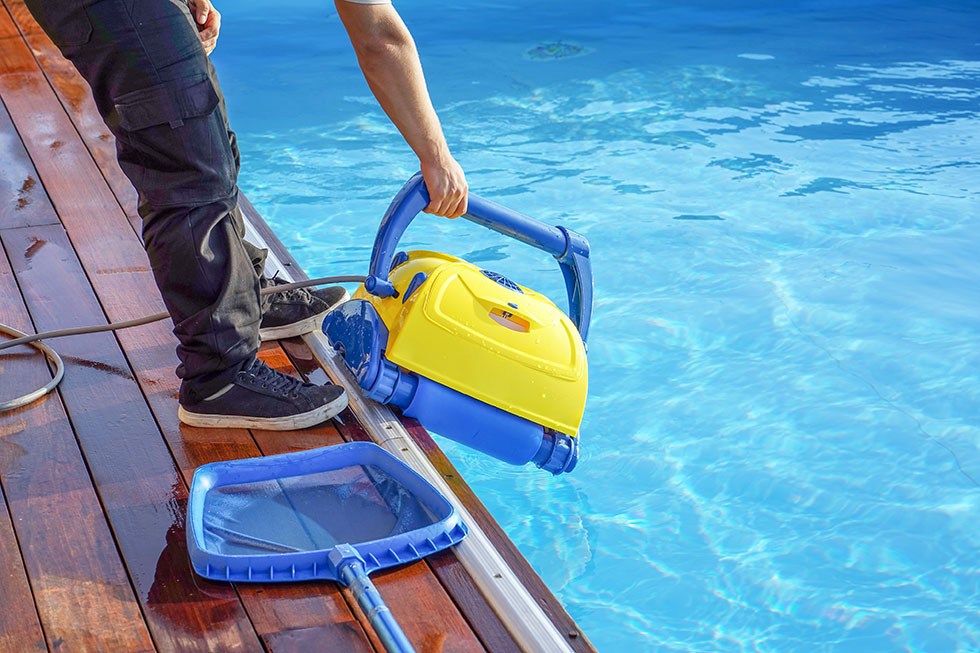 Are you looking for the smartest way to keep your pool clean the entire summer without straining your schedule? Look no further than the best robotic pool cleaners.
Unlike the other automatic cleaners (suction side and pressure side) these require minimal human intervention, and that's the catch. You don't have to be around for the pool to be vacuumed courtesy of the elaborate navigation systems and in advanced models, you can even program the cleaner to work at specific times when you know your pool is dirty.
In the market, we have so many pool robot vacuums. In the same token, there are hundreds of models so settling for that absolute bargain may be a challenge for many pool owners.
That's why we came up with this review to help would-be buyers get value for their money.
Table of Contents
In this buying guide, we will first look at the ten models that made it in the list. We will also discuss the important aspects that should inform your choice of robotic pool cleaner.
So, without further ado, let's get to business.
Best Robotic Pool Cleaners Review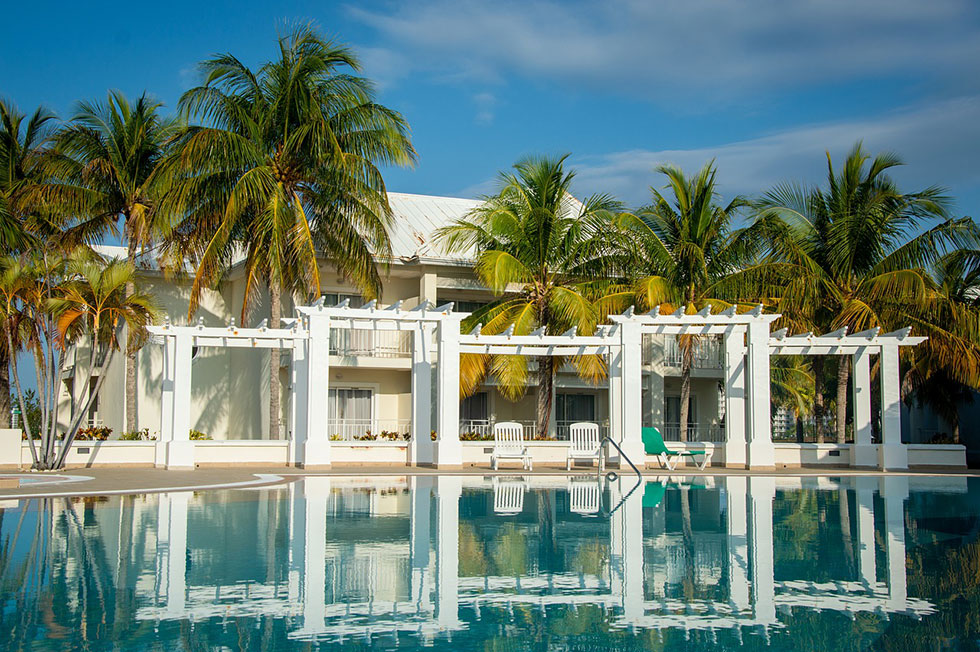 1. Dolphin Triton PS Plus Cleaner for Inground Pools up to 50ft
If you are looking for an intelligent cleaner for inground pools up to 50ft , this is an excellent choice.
It packs several new additions that make it Superior to the older Triton PS. This one is lighter at 16.5 lbs compared to the older 19 lbs. cleaner.
The most prominent feature is the Bluetooth connectivity which enables mobile app operation .
There is also a quick clean feature which can do intensive cleaning for an hour instead of the full two-hour cycle.
In addition, you get to enjoy the convenience of a 60 ft swivel cable that doesn't twist.
As a multi surface pool cleaner, the Triton Plus cleans concrete, gunite, plaster, pebble, vinyl, tile, and fiberglass thoroughly.
A unique feature is the Dolphin Powerstream technology is an excellent asset for efficient mobility on vertical surfaces like pool walls. The software knows precisely when to use the multidirectional water jets and how.
In terms of cleaning performance, the Triton PS Plus comes with an active brushing system and powerful suction for thorough cleaning. You get four filters under the hood; two ultra-fine filters for the small dirt and a broad filter for large debris and a fine filter for the large particles. All these end up in the extra large top loading filter bag.
While the Triton PS Plus might sound like the best deal around, two things ought to have been improved.
First, Bluetooth technology is being phased out in favor of WIFI.
There are several connectivity issues when you are within the specified range.
Also, the quick clean one-hour cycle slips the waterline, but this shouldn't be a bother.
2. Pentair Kreepy Krauley 830 Comfortably Handle Pools up to 50 ft.
Kreepy Krauley scores highly both in terms of performance and convenience.
A versatile helper, it cleans all types of pools from the tough concrete to fragile vinyl.
With a 60ft cord so it can comfortably handle pools up to 50 ft.
The robot has adhesive tracks that maneuver around efficiently and climb vertical walls enabling it to clean the floor, wall up to the waterline.
As part of the Eco Select product range , the Kreepy Krauley 830 is very efficient and costs around 20 cents to run in one day.
Under the hood is a powerful motor that generates powerful suction and together with the dual brushes , dirt won't hide.
The 830 also comes with two cleaning modes ; a one-hour quick clean and the full 3-hour cycle.
When it comes to convenience, you get a 2.4ghz remote control and the biggest benefit is targeted cleaning on specific spots.
The cleaner also incorporates a convenient weekly timer that saves time considering you can schedule the entire week's pool cleaning.
The biggest problem with the Pentair 830 is the bulkiness; 45 lbs is too heavy to pull out and empty, but at least, there is a caddy supplied for transport.
It's also quite expensive but all the same, it offers value for money.
3. Polaris 9550 Sport for Large In-ground Pools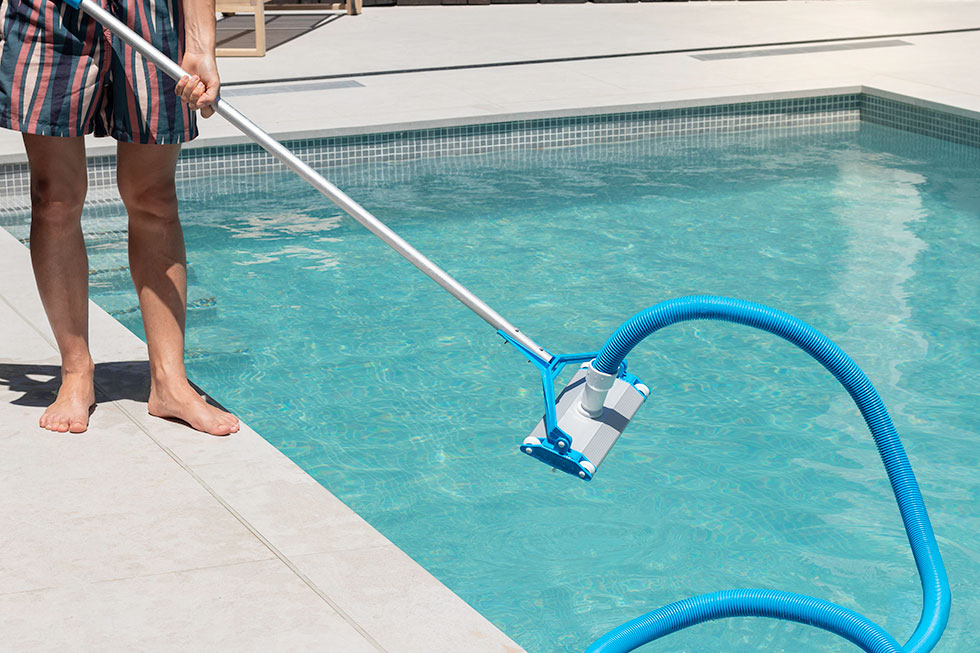 Polaris is a household name when it comes to pressure side cleaners but also features some reliable robotic models.
The 9550 boasts an intelligent system and superior maneuverability that makes it great for large in-ground pools. A 70ft swivel cable accompanies it for pools up to 60ft .
The Polaris 9550 boasts the Vortex Vacuuming Technology . It produces powerful suction for sucking up all kinds of debris from the leaves and twigs to small sand pebbles. Oscillating brushes agitate stuck on dirt and stains.
The filter is efficient , and instead of a bag, we have an easy to empty canister with full indicator light.
Pool owners get so much control over the cleaning. Choose either the intensive mode or high intensive mode depending on the condition of the pool.
Also, there is a surface selector where you can set it to clean the floor only, floor and pool wall or waterline only.
Regarding navigation, the Polaris Sport uses ActivMotion Sensor Technology accompanied by a 4WD System with WideTrax Tires for traction. On the user interface, you can select the shape of your pool, whether rectangle or irregular.
The Polaris Sport also offers great convenience with a remote for target cleaning. You also get the benefits of a 7-day programmable timer .
An Easy Lift System also makes it easy to empty and pull out the unit at the touch of a button. A caddy is also supplied.
On the downside, the remote controller is sluggish a little bit.
Also, for a $1000 cleaner, we expected better connectivity like Wi-Fi which the new Polaris 9650IQ comes with.
4. Dolphin Nautilus CC Plus Ideal for In-ground Swimming Pools up to 50 Ft
The Nautilus CC Plus is an upgrade of the previous Nautilus CC. It maintains much of the features of the older model including the new top load design. However, the Plus model comes at a higher cost.
But is it worth the extra bucks? I would say yes considering it is much bigger and serves a much larger pool than Nautilus CC courtesy of a longer 50ft power cable with Anti-Tangle Swivel Technology .
In terms of cleaning performance, the Nautilus CC Plus has no better advantage apart from the bigger size, and bigger filter size (fine and ultra fine) and canister capacity.
The combination makes it the best robotic pool cleaner for leaves. It is still as efficient as the predecessor and is eight times more potent than typical automatic pool cleaners.
Under the hood is a powerful motor an Active brush system for effective scrubbing. The Nautilus CC Plus has a turnaround of two hours.
It also has three cleaning settings ; every day cleaning, every other day cleaning or third day cleaning.
CleverClean Technology has been maintained in this cleaner. It still uses tracks for maneuverability making it best for floors with sunken debris and walls as well.
Even though it is an upgraded model, we still lack mobile app operation just like the older Nautilus CC.
Another thing, it cleans floors and pool walls only yet for such an expensive cleaner, you expect it to do the waterline as well.
5. Aquabot ABTURT2R1 T2 Plus the Best Robotic Pool Cleaner for sand
The T2 Plus is among the best robotic pool cleaners for sand and features a power washing function besides the primary scrubbing.
The cleaner has been intended for in-ground pools only measuring up to 50ft as it has a 60ft swivel cord .
Important
Buy this affordable pool cleaner if you have gunite, vinyl, concrete and fiberglass pools.
Unlike the smaller Pool Rover, this one is more powerful and can clean from the floor to the walls and waterline. This is regardless of the pool's shape; regular, irregular, round shaped and the ovals are all covered. It has powerful suction and scrubbing action.
Under the unit, we have a bottom loading bin which filters small debris down to 2 microns and large debris as well.
This model has a 1-7-hour timer for convenience if you have a tight schedule.
The Aquabot ABTURT2R1 is an intelligent robotic pool cleaner which scans the floor and plans it's journey in advance. It will hardly miss spots like older models and can finish a cycle in an hour.
Neither will it get stuck in the corners courtesy of a self-reversing mechanism called NeverStuck. Under it, it comes with tank tracks that firmly stick on whatever surface it is on including on 90° walls.
On the downside, no form of remote control has been offered.
6. Dolphin Nautilus CC for Mid-sized Pools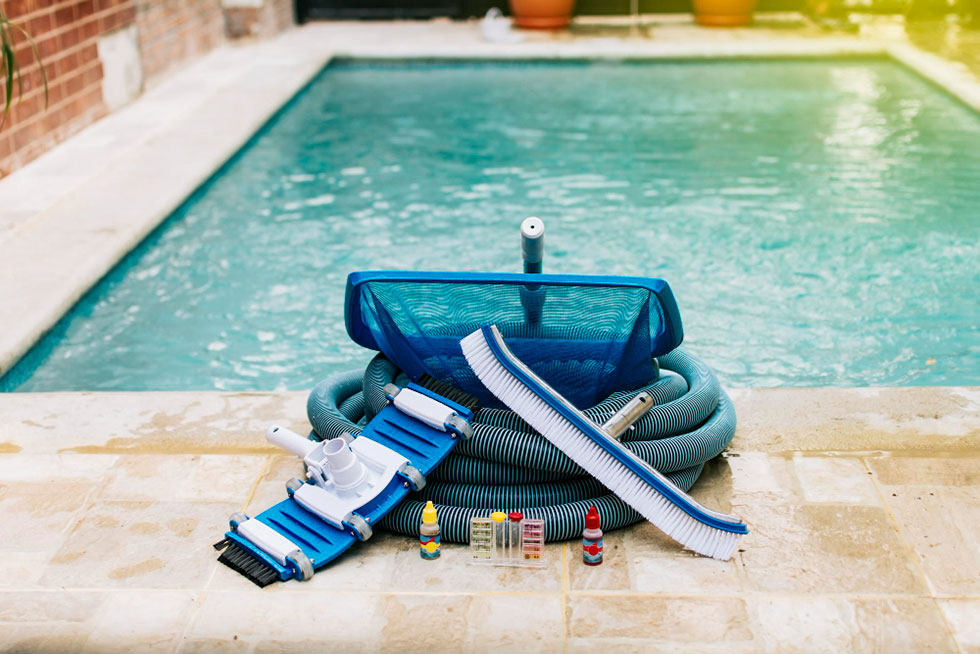 If you are looking for the best affordable Dolphin Nautilus for mid-sized pools, this is the best choice.
It boasts several new additions that make it ultimately better than the original Dolphin Nautilus.
The first new feature is the Active brush system that is twice as effective as the older model.
Of importance is the programmable timer which can be set to clean every day, all seven days or on the third day.
The cleaning performance is exceptional. It boasts powerful suction, and alongside the new Active brush, no stains and grimes will be left untouched.
Also worth noting is the ultrafine filter for sand and a fine filter for the large debris. Unlike the predecessors, Nautilus CC has been designed with a top load filtration which makes maintenance a buzz compared to bottom load units.
The Nautilus CC comes with Dolphin's CleverClean Technology which maps the pool and plans a systematic pattern to follow. This ensures complete floor cleaning and most importantly, fast turnaround. Under the belly, we have tracks that stick on the surface including walls.
On the downside, this cleaner is not suitable for large pools above 33ft.
Also, no remote control or mobile app operation is available.
7. Aquabot Pool Rover Jr a Basic Robotic Pool Cleaner for Above Ground Pools
The Aquabot Pool Rover Jr is a basic robotic pool cleaner and an affordable one too.
It has been designed for above ground pools, but there is no harm in using it in small to medium size in-ground pools as long as it can run optimally.
The cleaner tags along a 41ft cable allowing it to work in pools of up to 27 ft .
The design is straightforward, with non-marring wheels. The unit is powered by the Hydro-Robotic Technology which uses the water forces for propulsion.
This might not be a great idea in large in-ground pools, but it saves a lot of energy compared to having two extra motors for propulsion.
The maneuvering is excellent but the pattern lets it down doesn't as it moves randomly for some time and shuts off.
Inside the unit, you will find a motor that produces adequate suction to suck up the common pool dirt.
It is assisted by an efficient filtration system that can filter the large debris and even the smallest particles down to 2 microns.
There are several shortcomings with the Aquabot Pool Rover.
First, anti-tangle is unfriendly. It comes with a mechanism that requires manual locking lest the cable twists.
Another thing, the navigation is not intelligent so expect it to miss some spots and take longer to finish cleaning.
This cleaner will also offer average cleaning and notably missed out on the pool walls.
8. Dolphin Premier 2018 the Best in Class Efficiency Cleaner
There several versions of the Dolphin Premier and in this review we chose the latest model, the 2018 version as it comes with the latest features and functionality. Let's find out if it is a worthy purchase.
The first reason you want this cleaner is that it has the best in class efficiency with proven savings of up to 87% not forgetting the quiet operation .
The motor has an impressive 3000RPM speed . The Advanced PowerClean Brush will agitate all dirt and stains.
The 4-media filtration ensures all small and large debris end up in the bin and when it is full, a light indicator will alert you.
The Dolphin Premier is first in every aspect including navigation courtesy of SmartNav Technology . The cleaner maps the floor area and sketches the easiest routes to cover the pool in the shortest time possible.
The Patented Swivel Technology prevents tangling, but you still need to do away with the twists and kinks.
Under it, we have the HyperGrip tank tracks for maximum traction even on slippery algae walls.
On the downside, this cleaner lacks any form of remote control or smart connectivity which is a turn off for a $1000 purchase.
9. Hayward TigerShark RC9950GR the Most Popular Robotic Pool Cleaners
The TigerShark is among the most popular robotic pool cleaners from Hayward.
It tags along with a 55ft floating cable with anti-tangle technology .
Hayward RC995GR offers all-around cleaning , from the floors to the walls and coves including the waterline and steps.
With an inbuilt pump, the Hayward TigerShark boasts high suction and powerful scrubbing action removing the stains and stuck on dirt on pools like algae.
The average cleaning cycle is three hours after which the unit shuts down automatically. However, there is a quick 90-minutes schedule .
The cleaner comes with contact adhesive thank tracks for seamless maneuvering even in sloped pools. The tracks also boost traction when cleaning the walls.
All the movement is controlled by an intelligent system which maps the pool and calculates the most efficient path to follow.
On the downside, the filter cartridges are not so efficient when it comes to small dirt particles. It filters down to 5 microns only when Aquabot does 2 microns. But at least the dirt chamber is easily accessible.
This unit also lacks a wireless controller. If you badly want this feature buy the Hayward TigerShark Plus.
10. Aquabot X4 the Great Value for Money
This is perhaps the best models from the American brand and offers great value for money too.
It boasts most of the features in the high-end models and comes at a fraction of the price. If you are looking for an all-rounder on a budget, Aquabot X4 won't let you down. But if you have a large in-ground pool, otherwise it has been designed for medium to large inground pools.
This Aquabot model offers more control over your cleaning preference . Choose the 1-hour cycle, 1.5 hours or 2 hours. In addition, you get the convenience of a 2-day, 3-day or 4-day timer.
It boasts high suction power and micro-brushes that oscillate as the unit moves scrubbing the hard stuck on dirt, stains, and grime.
The filter, on the other hand, has been designed to capture small particles down to 2 microns and large dirt as well.
The X4 comes with a 4WD system like Polaris 9550. The navigation system is smart and is powered by the latest software and a microchip that processes data very fast.
The cable comes with a swivel for reduced tangling and twisting. Even though it's not heavy, we really likes the inclusion of a transportation caddy.
Important
Our concern is the constant struggles on pools with sloppy surfaces and walls infected with algae which are typically slippery.
Conclusion
Well, there you have it – the best robotic pool cleaners currently available on the market. Investing in a good quality robotic pool cleaner can save you time, effort, and money in the long run. With so many options to choose from, it's important to consider factors like pool size, shape, and debris types before making a purchase. We hope this article has helped you narrow down your options and make an informed decision. Whether you're a pool owner looking to simplify your cleaning routine or a pool professional looking for the latest technology, one of these robotic pool cleaners is sure to fit your needs. So go ahead, take the plunge, and enjoy a sparkling clean pool all season long!